Finding a perfect wedding dress is the most important for a bride-to-be. Usually, they are almost ready to say yes to the dress but don't know where to start. Today, jancember will outline the most common wedding dress silhouettes so the brides can find the perfect style for their body shapes
A-Line Wedding Dresses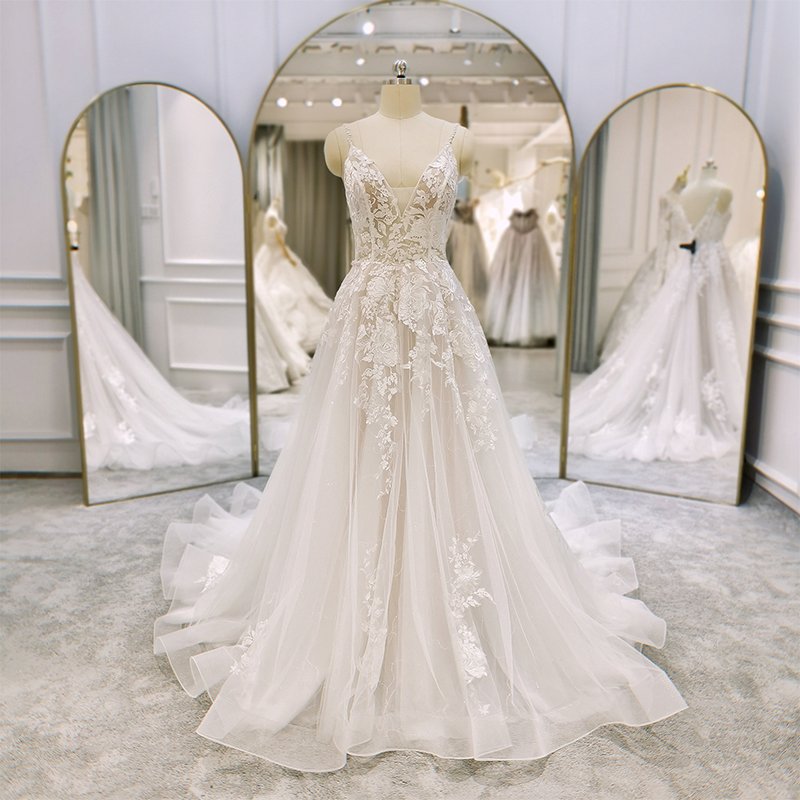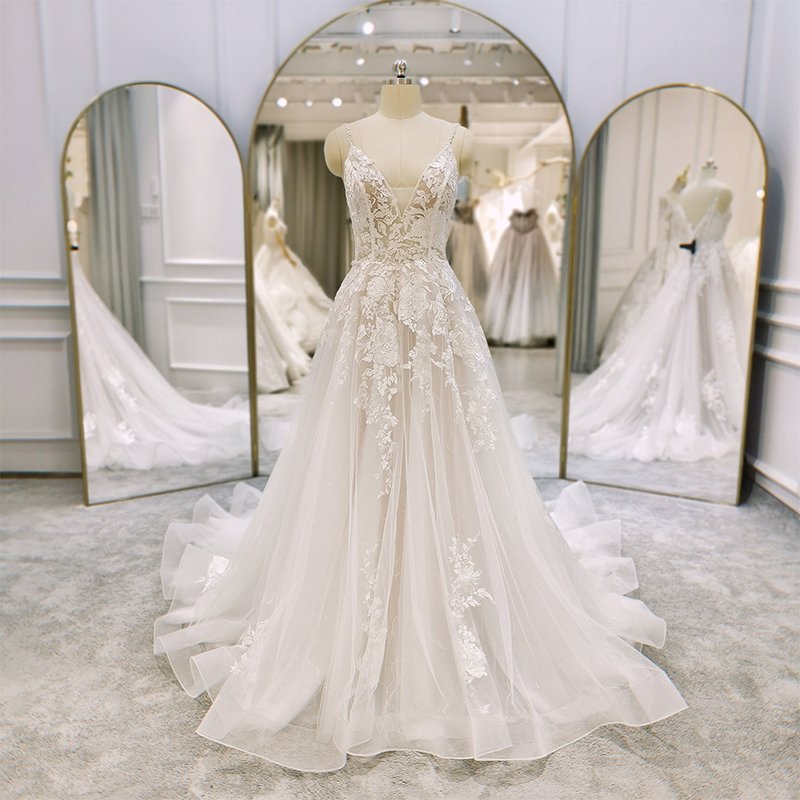 A-Line wedding dresses are timeless and classic! A-Line dresses include a fitted bodice on the top and an easy-to-wear skirt that flares out gradually. A-line is one of the most popular styles among the brides, especially a-line lace wedding dresses. As the lace is the most elegant fabrics while the style will complement brides' proportions perfect and flatters the figure with a romantic, feminine cut.
A-Line wedding dresses become the most popular style because they will look good on every body type. Whether you are athletic build or pear-shaped brides, A-Line style will give you an option for a wide range of sizes. If you are not sure which style to choose for your wedding dress, then a classic A-Line wedding dress will be always the best option for you.
Mermaid Wedding Dresses
Mermaid wedding dresses are recognized as the sexiest style that a bride can wear. This style will perfectly show all feminine curves in the right places. Usually, paired with a sweetheart neckline, a mermaid wedding dress can feature an elongated bodice that emphasizes the hips and flares out at the knee.
If you chooses a mermaid wedding dress, you can easily achieve a sexy and romantic effect. Generally Speaking, the brides with hourglass shaped will love the mermaid silhouette that will totally complement their figure. But rest assured that the mermaid wedding dresses will also create enviable curves worn on the straight and narrow brides.
Ballgown Wedding Dresses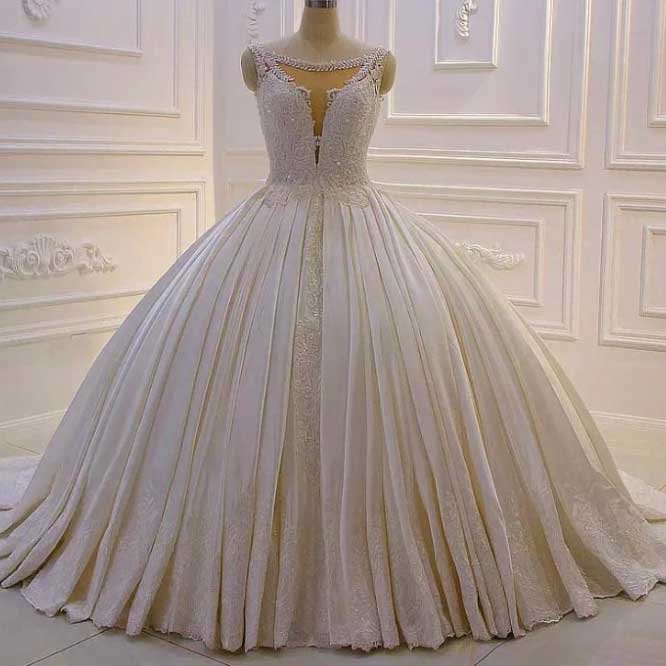 Ballgown wedding dresses are called princess wedding dress all the time! Ballgowns are thought of the most popular wedding dress silhouette because of the romantic essence it will offer a traditional and classic shape.
Ballgowns include a fitted bodice, sometimes with a corset back, and a puffy, layered skirt. The ballgown style is perfect for brides who have a pear body shape.
Find Your Perfect Wedding Dress Style
Trying the wedding dress on is always the best way to check if the style is the perfect fit for your body shape. So make an appointment with a wedding dress shop and find the best style you love. You will have to get a wedding dress at great expense in a wedding dress shop. Nowadays, there are lots of online shops that provide affordable wedding dresses of high quality. therefore shop the wedding dresses online will be the best way to save your money after you decide which style to go with.