When you're trying on wedding dresses,
don't be shy to try something different.
You may surprise yourself!
Tiered skirts and layers are a popular trend this season! Layers add movement to a dress and can create volume. Pair with a petty coat to make the most of this trend!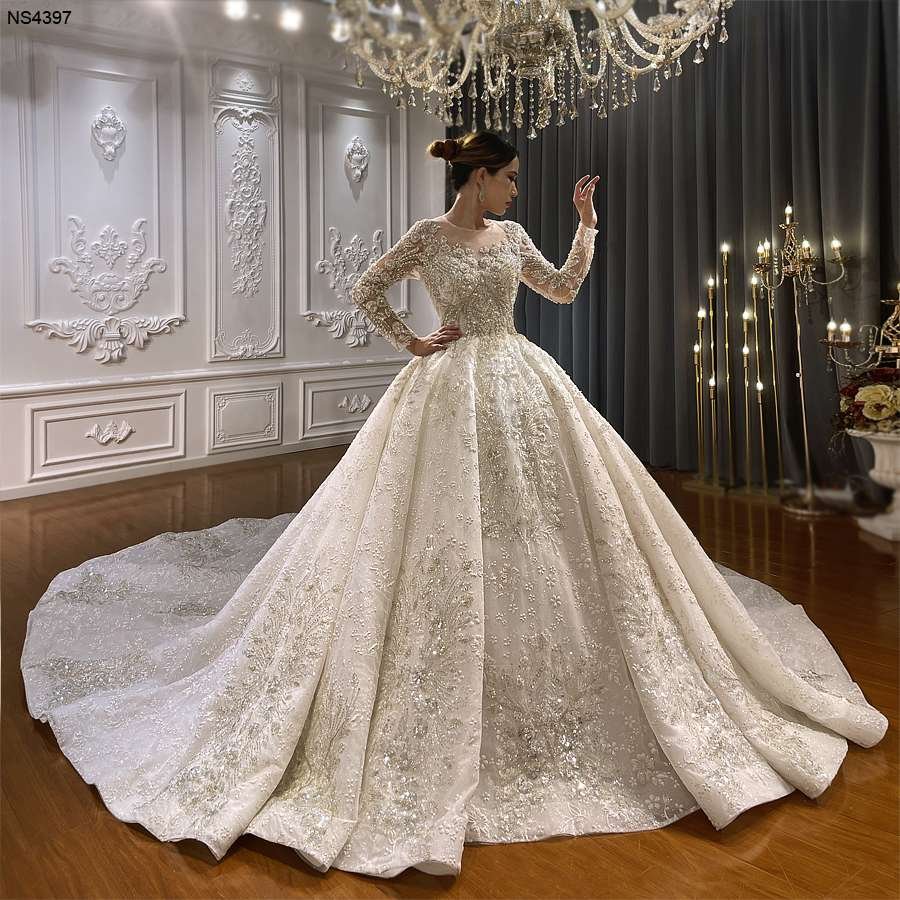 This dress model fun trends this wedding season: vintage inspired. Bead work, lace can add a beautiful touch of vintage to a modern fit.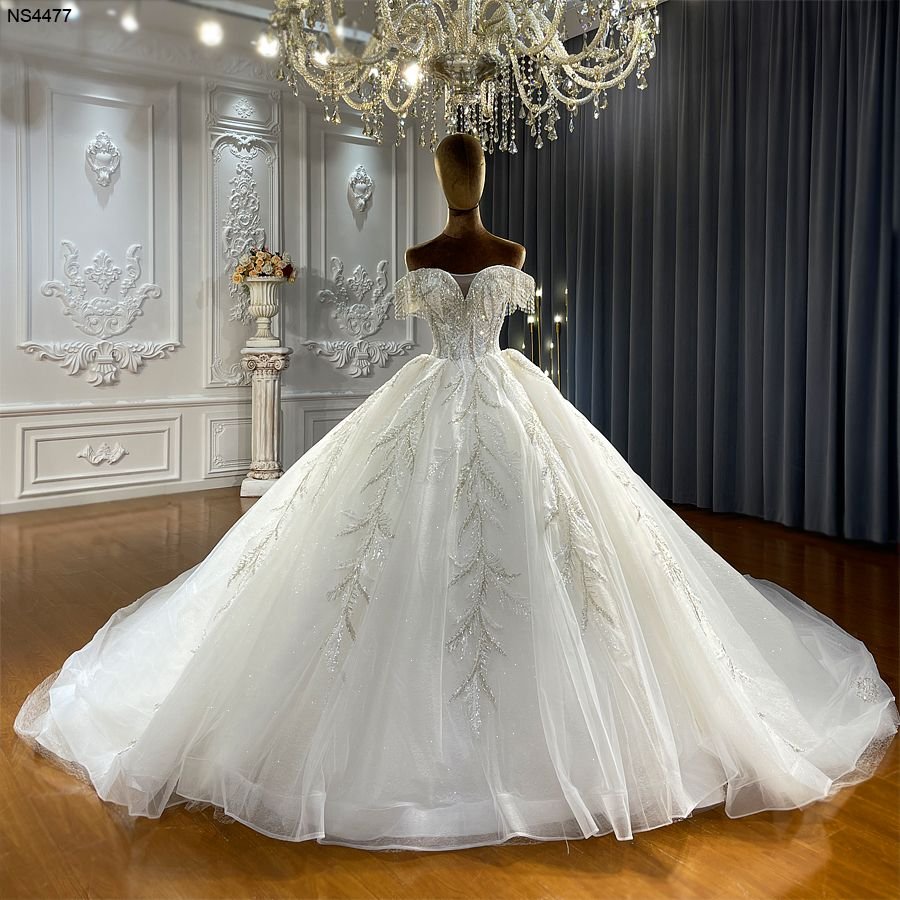 This trend is super fun but it has to be done right! Be careful because too many tasselss can make you look like you're going to fly away! This dress has just the right amount of tassels on the skirt making this dress look both elegant and glam.
It's 2023 and you don't have to wear white on your wedding day! Don't worry: your color doesn't have to be bold to still be on trend. Women are loving wedding dresses in subtle hues of blush and champagne! You can still feel like a bride and rock a colored dress!
Our customer real shot, look at their beauty!